Montjuic
The hill of Montjuic is one of the most interesting areas of Barcelona. It offers a relaxing area where both tourists and locals spend their leisure time. Along magnificent gardens, monuments, museums and other places which make it an irresistible attraction, Montjuic is also a place where numerous sports facilities were built for 1992 Olympic games. Funicular will take you from Parallel metro station to first level as part of ordinary metro ticket.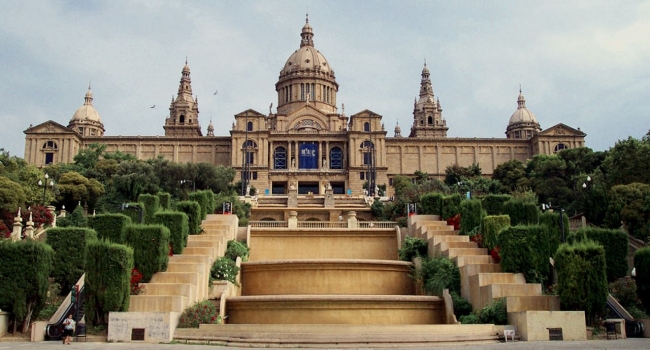 The Joan Miró Foundation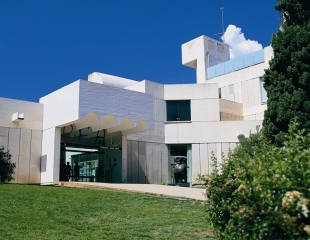 The museum of modern art located on the hill of the Montjuic and founded in 1975 by famous Catalan artist Joan Miró. Miró's initial idea was to build a building where young artists could experiment with contemporary art. Today, the Foundation's collectin has some 11 000 items out of which many were donated by Miró himself. This cultural centre has raised Catalonia to the highest level of world art.
Barcelona Olympic Stadium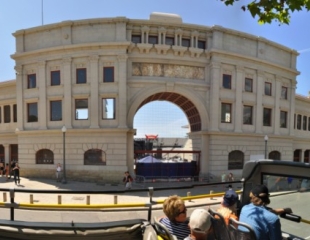 The Olympic Stadium (Estadi Olímpic Lluís Companys) located in the Anella Olímpica in Montjuic was originally built in 1927 for the 1929 International Exposition in Barcelona and as a bid for the 1936 Summer Olympics. It was renovated in 1989 to be the main stadium for the 1992 Summer Olympics which were awarded to Barcelona. The stadium is named after the former president of the Generalitat de Catalunya Lluís Companys i Jover, who was executed at the nearby Montjuic Castle in 1940 by the Franco regime. It is a short walk from the funicular to the Stadium and the entry is free.
Castell de Montjuic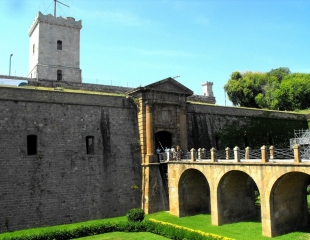 Montjuic Castle is an old military fortress built in 1640 as a defence point in the war against Philip V's Bourbon army. The Castle functioned as a military prison by 1960's when the army handed the Castle over to the city. Today, the Castle houses a Museum of Military History. The Castle is open to the public and admission is free. A beautiful panorama of Barcelona can be viewed from the bastions of the Castle.
Palau Nacional/Museu Nacional d'Art de Catalunya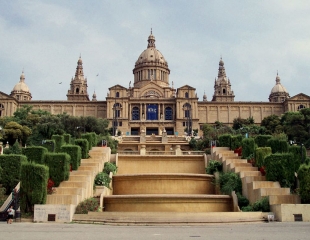 The Palau Nacional, situated in Montjuic, is a palace constructed for the 1929 International Exhibition in Barcelona. Since 1934 it has been home to the National Art Museum of Catalonia. Amazing collection of art and 900 years old murals saved from the walls of the medivial Catalan churches show how rich and strong the culture of the Catalan region is.