La Pedrera (Casa Mila)
Casa Mila (better known as La Pedrera) is a building situated on Passeig de Gracia in a L'Eixample district. It was designed by Antoni Gaudí and built during the years 1906–1912. It represents Gaudi's concept of nature and is a host of the most notable chimneys in the world. At the time La Pedrera was built its design was quite controversial because of its bold forms of the undulating stone facade and wrought iron decoration of the balconies and windows. It is possible to make both day and evening tour of Casa Mila.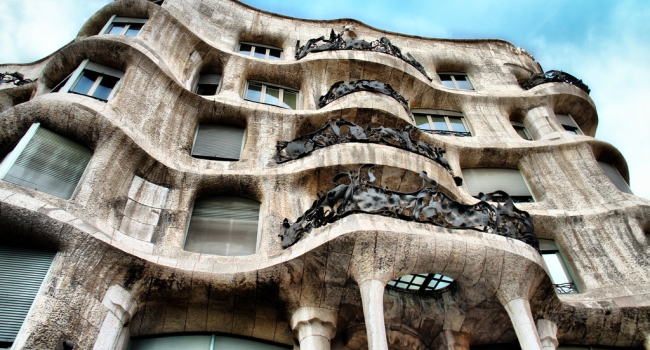 Passeig de Gracia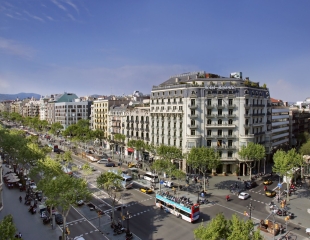 Some of the city's most celebrated pieces of architecture such as Casa Mila, Casa Batlló and Casa Amatller are situated on Passeig de Gracia. Passeig de Gracia is one of the major avenues in Barcelona located in the central part of L'Eixample district. It is one of the most important shopping and business areas and is known as the most expensive street in Barcelona and in Spain.
Casa Batllo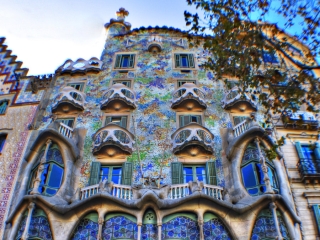 Another masterpiece by Antoni Gaudi, Casa Batllo is a remodel of a previously built house. Gaudi restored it for the family of Jose Batllo i Casanovas by which he applied his own personal style - irregular oval windows, facade decorated with a mosaic made of broken ceramic tiles, the roof arched and linked to the back of a dragon or dinosaur.
Casa Amatller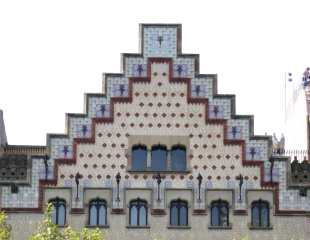 Casa Amatller is a building located just by the Casa Batllo. It was designed by Josep Puig i Cadafalch who combined architectural and decorative styles drawn from both Catalan culture and other European countries. The building was originally designed as a residence for chocolatier Antoni Amatller and was constructed between 1898 and 1900.